Project Management
Service
TPMC provides project management services that include planning management and coordination of various project delivery strategies, such as time management, cost management, risk management, communication management, quality management, construction management, and project closeout in coordination with the project architect, design consultants, service consultants, and the client for project completion and delivery
Pre Contract Services
Preparation of a detailed BOQ with specifications

Preparation of a cost estimate with price analysis

Preparation of bidding documents with contract terms and conditions

Assistance in inviting suppliers for prequalification

Assistance in preparation of tender documents with BOQ

Preparation of comparative statement

Assistance in negotiating with vendors to finalise the vendor.
Preconstruction Stage
Establishing Communication protocol and documentation.

Identify key risk pertaining to the Project, prepare risk mitigation plan and implement.

Prepare specific reports at regular interval.

Prepare detailed activity-wise Master Programme for the Entire project.

Drawing coordination and management.

Review and agree on construction methods.

Prepare and monitor the material procurement schedule.

Follow up with design consultants for drawings and review GFC drawings.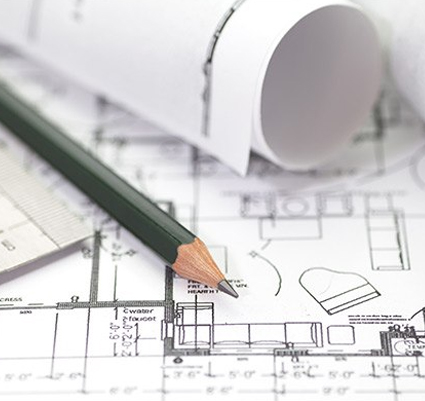 Construction Stage
Time Management
Regularly maintain, monitor, and up-date Construction Programme.

Early warning advice on matters likely to affect the Project timeline or programme.

Ensure that the Contractor(s) are issued with and made fully aware at all times of the requirements with strict adherence to detailed construction programme.

Any matter having time implications, which may arise from changes in design and/or specification, attendance at meetings, site visits, correspondence, etc. should be formally communicated and highlighted to Company.

Monitoring and analysing advance orders or advance purchases for materials or equipment with long delivery times to comply with programme requirements.

Prepare Monthly Progress Report.

Report on physical progress of the construction and off-site work of Contractors.

Implement change order strategy with inputs from Design consultants and vendors.

Check that change orders and instructions are being issued and correctly circulated.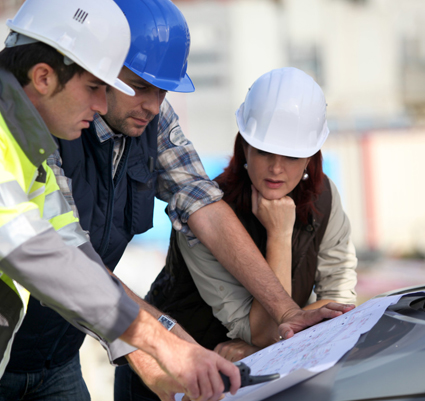 ---
Quality Management
Review / Formulate and implement quality assurance and quality control system.

Inspect on site activities and to achieve high-quality installations and construction in accordance with specifications through adequate checks.

Checking of quality of major incoming materials through physical inspection & tests.

Make visits to the works places / workshops of Contractor(s) and material suppliers, if necessary, to inspect quality, progress and delivery.

Review Quality plan of vendors and conduct regular audits to check adherence at site.

Maintaining records pertaining to quality & testing.

Take all reasonable steps so that Contractor(s) regulates their policies and procedures to conform to the best construction practices.

Supervise the production of all site work to achieve the necessary quality and prompt replacement of defective work by the Contractor(s).

Direct Contractor(s) to conduct testing and commissioning in accordance with the quality control procedures.

Establish comprehensive testing, commissioning and handover procedures for contract work.
---
Cost Management
Prepare and update agreed-upon cost schedule and advise on anticipated overruns/deviations, involving consultants and vendors.

Review change orders and provide information to the client during construction in accordance with the agreed change order procedure.

Review and provide input to client on rate analysis for items not included in the non-scheduled items.

Regular reconciliation of budget and planned/actual

Review quantities executed/used vs. estimated theoretical quantities/consumptions
---
Risk Management
Identify the risks that could affect the project

Take responsibility for each task

Analyze the risk and its potential impact in terms of cost, time, and safety

Prioritize the risks according to urgency and severity

Take the necessary steps to mitigate the risks

Monitor the risks and make changes as needed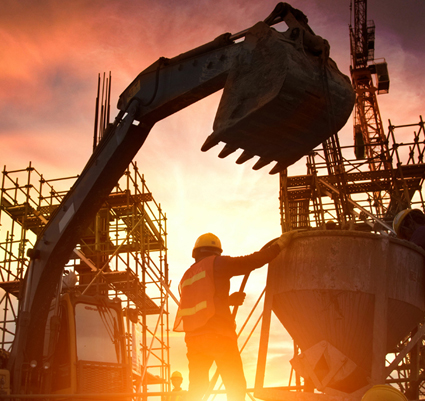 ---
Bill Certification
Check compliance of bills and supporting documents submitted by the Contractors.

Verify the Joint Measurement Records (JMR), Site Instructions, Delivery Orders / Challans or any supporting documents.

Ensure sign-off of the measurement sheets and other measurement records.

Verify the Running Account Bills of the Contractors.

Verify Bar Bending Schedule (BBS), submitted by the Contractors

Verify Reconciliation Statements submitted by the Contractors

Creating & Maintaining Register for Client Supply Material Details

Verify Non-tendered Items and recommend the rates for the same but after cross checking the rate analysis submitted by the Contractors

Creating & Maintaining Register for NT Items History

Preparation of Payment Certificate against each RA Bills.

Assist Client to conclude Final Accounts at the time of project closure

Provide inputs to client for issuance of virtual completion certificate/s to contractors.

Final Closure report on the Project.